Witness Your True Self Through the Ancient Practice of Yoga
Sakshi Bhava means becoming a witness to all that arises.
Learning to keep others and "stuff" out of the mind...We remain the center.
The Sanskrit word Sakshi means "Witness" and Bhava means "state of being".Thus Sakshi Bhava means a state of being the Witness. Supreme being is the witness of each and everything and we are the spark of that same Being. In Yoga, meditation is the state of being a witness of everything, including our minds, watching our thoughts but not getting carried away by them. The mind is not the master of life, the Meditation is the master of life. It is through the practice of Yoga and meditation that we begin to realize we are not body or mind. We are the observer of the body, the senses, organs, mind , intellect and heart. Witnessing transforms and transmutes every atom and fibre of our being. We are unattached, Pure Consciousness.
Sakshi Bhava leads us into a higher domain of consciousness, beyond all patterns and limitations of individual consciousness.
MONTHLY UNLIMITED
(Auto pay 4 month contract)
Types of yoga classes we practice
Vinyasa yoga is a sequence of postures that aims to tone the muscles, calm the mind, and strengthen the spirit. It is a dynamic sequences where poses flow into one another while synchronizing the breath with the movements. This practice aims at a continuous flow rather than holding the postures for extended period of time, relieving stress and expanding mindfulness.
Sakshi Bhava Yoga is a complete practice incorporating the different elements of yoga - posture, organic movement, core strengthening, and yogic breathing to detox the body and mind. The practice is intense while keeping the essence of meditation throughout the class. A truly transformational and healing experience led by Himalayan Yogi Amit.
Gentle Yoga is for anyone and everyone, whether you are a beginner in yoga, looking for a restorative class, or you simply want to gently move your body today. For beginners, this gentle flow class is a great introduction to yoga and will leave you feeling more flexible and refreshed.
Alignment yoga is a type of Hatha yoga based in the teachings of B.K.S. Iyengar and if focuses on proper posture and. helps us to know how to practice yoga postures in a safe and stable way and helps us to prevent injuries.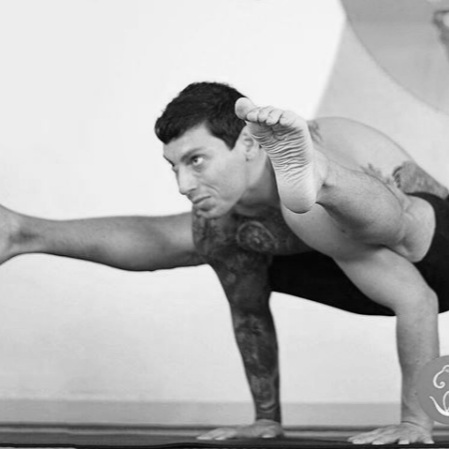 Donation based community Yoga class. Pranayama, Meditation and Beyond. Immerse yourself in true Yogic culture with Traditional eight limbs of Yoga philosophy, chakra balancing. Suggested donation is $10